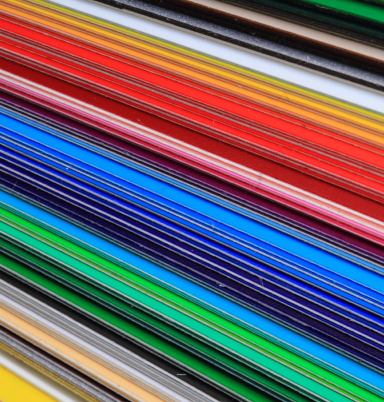 Analog printing and digital technology combine to create an unprecedented emotional service for users.
The TOUCHCARD® employs the latest special analogue printing technology. By combining cutting edge digital technology with analog printing, it realizes an emotional, real-time service that surpasses any preconceived ideas. In addition, the TOUCHCARD's portability and collectability gives it greater utility.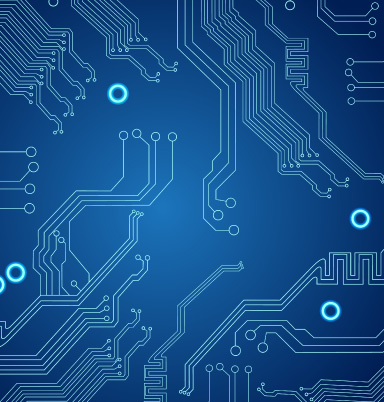 This patented technology is one of a kind in Japan.
As of April 2016 there are over 10 patent applications pending.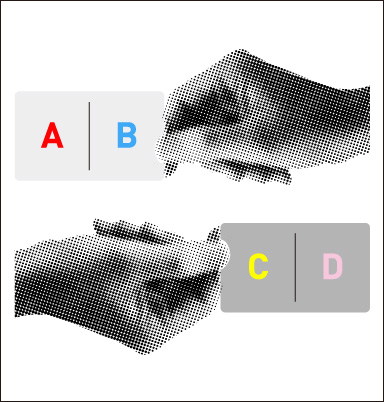 The many possibilities a single card provides
By just tapping the TOUCHCARD® on your smartphone, tablet, PC or any other touch panel device you can freely activate the functions in those devices. In addition, by tapping with different parts of the card (e.g. front, back or corner) you can change the display content, making for unlimited possibilities in its use.
Tourism × TOUCHCARD − Winning the hearts of foreign tourists
1) A tourist information desk can sell or distribute the card to foreign tourists. The photos of the tourist spots and/or mascot characters printed on the front and back of the card kindle their interest. (Card is full-color printable on front and back)
2) Tap the card on your smartphone (Web browser/application).
3) Operating together with GPS function, the navigation system guides you to the destination, displaying multilingual tourist information (text and video).
The tourist destination visit history map display, and SNS linked utility allows tourists to have an even more vivid, unforgettable experience, while operators can expect an upturn in repeater traffic and buzz effect.
Artist × TOUCHCARD − Creating a First Class Feeling
1) The "Premium Card" is enclosed in CD/DVDs on sale or distributed at live performances and festival events.
The card has photos or illustrations available only at the venue or on that occasion (a variety of patterns that make them collectable, and special printing can make some cards rare and of premium value).
2) Tap the card on your smartphone (Web browser/application).
3) A pre-event message from the artist is displayed, and after the event information on the next concert's ticket sales and limited edition original goods is also provided.
Using the TOUCHCARD® as a fan club membership card adds a premium to its value.
Using TOUCHCARD as keys to other service like card games (rare item displays etc.) will lead to continued use.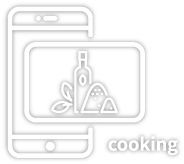 Recipe × TOUCHCARD − making everyday cooking more fun
1) Recipe Cards are distributed/sold at bookstores and shops etc.
2) Physically hold the card in your hand and select a recipe that sparks your interest.
3) Tap the card on your smartphone/tablet or PC (Web browser/application).
4) By tapping the front of the card on your device the recipe video displays, where tapping the back of the card orders delivery of ingredients required for the recipe via the Internet.
The fun of actually holding the card in your hand, and the fusion of the analog card and the digital smartphone operation creates a new user experience.